Step out in style, feeling as fresh as when you stepped in...
Apex Airport Transfers are one of the South coasts leading specialists in executive travel, providing chauffeur driven cars throughout the South Coast and beyond. Executive Cars and Standard Cars – Apex Executive Cars do it all with the same professionalism. Our cars are all driven by professional drivers who are fully vetted and badged by the local council.
When your business travel requires you to make more of an impression than an ordinary Taxi or the ubiquitous hire car, why not allow us to send one of our fleet of Executive Chauffeur Cars or Minibuses to take you effortlessly and comfortably to your destination? We can supply a full range of executive vehicles – Mercedes E Class and Audi A6. We can supply vehicles to carry 4 to 7 passengers in air conditioned style.
Apex Airport Transfers is able to respond quickly and efficiently. Whether you are taking off from Gatwick or landing at Heathrow – attending a meeting anywhere in the UK or enjoying a well-earned night out, allow the specialists to take care of your Executive travel needs. In any of our cars you will arrive at your destination feeling as calm, refreshed and relaxed as the moment you set out – however long your journey.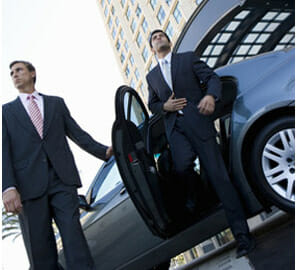 For less than the price of a taxi, Apex offers you a stress free, punctual, luxurious door-to-door transfer to and from the airport.
You'll feel extra special with our touch of style and class.